I think we should see other people.
I asked some writers to compose a story or poem that focuses on a character. I live in a place with all these characters. They couple. They room. They drink hairy liquor. They play contact sports.

Where we live, everyone believes books will turn people on. Zadie Smith's collection of 24 writers, The Book of Other People, knocked my socks off. I was so enraptured by her idea that I wished I had done it. So I did.

Here, with 18 writers — all who live or have lived in a little New England town.

Sara Blaylock
January 2009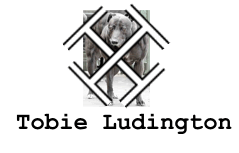 Seeing Other People was published in January 2009 by Tobie Ludington.
Please respect the creative property of the 18 fine writers included in this volume. Please also respect the design of Lilly Handley, used in the background of this page and also in the Seeing Other People print edition.
Print editions of this volume are available for $5.00 plus $1.00 s/h.
For author contacts, publishing information, copies, and all other inquiries. please email TobieLudington@gmail.com.